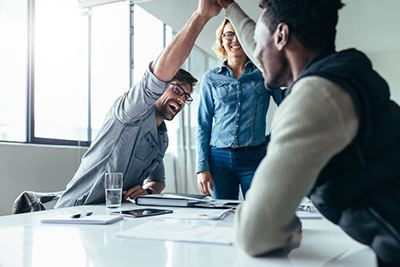 Did you know October 7 is "Worldwide Smile Day?"
Smile day is celebrated on the first Friday of October, dedicating twenty-four hours to smiling and acts of community kindness. Why? In a "bad news" world, a little dose of joy goes a long way. Gretchen Rubin certainly believes this.
From outside perspectives, Rubin lived a marvelously successful life. She had a good marriage, a thriving writing career (formerly a Yale graduate clerk to Sandra Day O'Connor), a warm relationship with in-laws, and two lovely daughters. But in 2006, Rubin realized something was missing. She had a mild case of "the blues," a below-the-surface irritableness she couldn't shake. While she was generally happy, Rubin struggled to enjoy happiness each day.