Calendars
We realize that one of the hardest things to do as a vendor is to stay in front of your customers on a daily basis without making them feel harassed or pressured. And yet being at the top of their minds when they are ready to purchase a product or service that you have is a key to growing your business. Throughout our 28 years in business in Palm Beach County we have been asked "what are the most successful ways to stay in front of my customers during the year without turning them off?"
The surprising answer - at Print It Plus we have found that printed calendars have stood the test of time as one of the most effective ways to accomplish this feat.
Calendars link your photographic life to your everyday life or allow you to enjoy the amazing brand new themed images. You can create a calendar with your own pictures, pictures from your customers or vendor, or select a theme that you know will keep you top of mind with the most important people in your life.
Calendars serve as excellent marketing pieces. A calendar can be seen by dozens, if not hundreds, of people during its life cycle, exposing your brand and business in a stunning, beautiful way. They can be one of the most cost-effective items you use while also effectively conveying the holiday spirit and beyond to the people you care about the most.
We can produce custom calendars with your images. Or you may want to have calendars that advertise your business from a huge selection of our pre-made designs. Either way, we have the following full-calendar printing services available to you.
High-quality full color, offset and short-run digital color and black & white printing
Multiple options of premium paper stocks available
Multiple sizes and binding options
Very fast turnaround times
Infinite Ideas for Calendars
2017 Wall Calendars Full Color Imprint
2017 Wall Calendars Single Color Imprint
2017 Desk Calendars Full Color Imprint
2017 Desk Calendars Single Color Imprint
Get yours now with these GREAT SPECIALS before they are gone!
Single color imprint includes black, red, blue or green. Sale prices expire 12-31-16 and are subject to change at any time.
Minimum quantity 150, price does not include graphic design or shipping.
Wall Calendar Imprint Area: 1 1/4" x 10". Desk Calendar Imprint area: 5-3/4" x 15/16".
We guarantee shipment 9-14 days after artwork approval.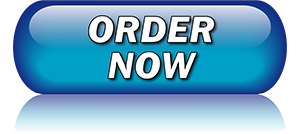 To view our entire Wall Calendar 2017 Selection click here
To view our entire Desk Calendar 2017 Selection click here