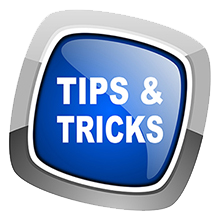 Tips and Tricks from the Experts at Print It Plus
What ever you need printed or designed, we are your preferred vendor. Our customers know that when they need advice on how to design something or what will look good, they will get an amazing end product.
From time to time, we will post information to help you grow your business.
From our Blog that is updated 2-3 times a week with valuable business building information, to our Tips and Tricks section of the website to help you understand how you can make your advertising materials the best they can be.
Follow the links below for great printing tips and tricks
If there is a subject you would like to see in our Tips and Tricks section, please complete the form below or give us a call at
561-790-0884.