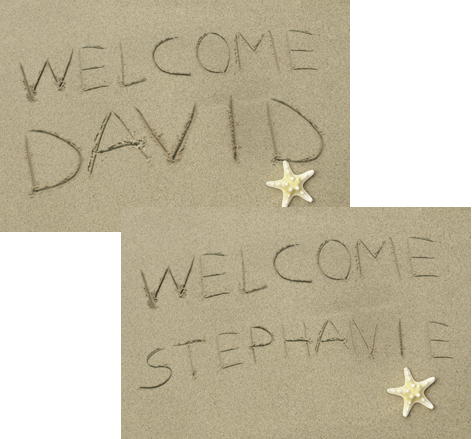 What can Variable Data Printing can do for your business?
Consider if you could get two or three times the response from your direct mail piece.
Variable data printing is the method of individualizing each direct mail piece to personalize it just for that specific recipient. By using a database driven program, the software can insert images or words or paragraphs that are specific for the recipient and get you more time to get your message to reach into their memories. This is how people are experiencing 2 - 3 times the direct mail response with variable data and images printing.
Image getting a post card from a hotel you stayed at with a picture of their suite and a bathrobe that has your initials embroidered on it as the main image. And they make a special offer that is designed just for you based on the activities you enjoyed the last time you were there. This type of personalized marketing would bring delightful memories of your trip to "Top of Mind" giving that hotel a greater chance to get you to come back for another stay.
What if last week you stopped by that car dealership to drive that car you have been wanting to get. Then today, you get a postcard featuring that model in the color you liked in the mail, with a reminder from your sales representative complete with their picture, and an additional offer or incentive to get you to come back in to buy or to test drive it again.
This is the effect Variable Data Printing can have on your potential clients. Imagine what it can do for your business!