Courtroom Displays, Litigation Posters, Color Copies, Discovery Documents
Medically Accurate Courtroom and Trial Exhibits and Presentations
When you go to trial, you want all the best evidence you can present to the jury. That is why it is so important to have experienced Medical Illustrators to re-create the pain and suffering your client has suffered.
Everyone knows "A Picture Is Worth A Thousand Words" and this is a FACT when you are going to be in a courtroom with a jury. Represent your client(s) by showing the jurors medically correct and court approved images with all of your Legal Exhibits.
At Print It Plus, we work with medical illustrators, all of whom have earned their master's degrees from one of only four accredited Medical Illustration programs in all of North America who create Court approved "drawings/illustrations" for attorneys and doctors to use in Florida courts. These same professionals can also create video and offer standard stock images of certain medical procedures.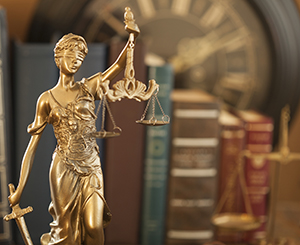 "Justice is Blind - Jurors are Not"
When you need high impact,
you need courtroom exhibits from Print It Plus.
Let our experts design your presentations in a professional and dramatic way to get your juror's attention and keep it "Top of Mind" during the trial and long after when they are in the juror's room. Increase your court victories by providing these visual tools.
Images can be printed on paper and presented in a flip book type format, or individually laminated and mounted to foam core boards. These are available in a variety of sizes that will be perfect for your trial. Printing can be black and white or full color on a large variety of substrates.
In Addition to Presentation Boards
We will meld technology with expertise to supply compelling, digital presentations, demonstrative aids, graphics, imaging, and litigation photocopying to the legal community and for your use in the courtroom. Make sure your jurors have an important visual reference to your case. People remember images more vividly than hearing words.
When you need to offer discovery documents, we can help with our 120 sheet per minute high speed scanner/printer. All of your documents can be organized and copied to your thumb drive, burned to a CD/DVD or printed on paper.
All of these displays will help you win more cases.