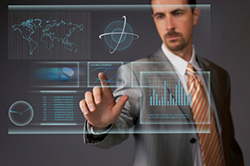 Predictive Analytics: One of the Keys to Direct Mail Marketing Success in 2015 and Beyond
Direct mail marketing is still one of the best and most efficient ways to connect to your target audience, even in this social-media-centric world. But that doesn't mean you need to eschew technology altogether. Case in point: predictive analytics are quickly becoming not just a recommendation, but a requirement for anyone running a direct mail campaign.
What Are Predictive Analytics?
At their core, predictive analytics leverage statistics, data mining, and similar techniques to create a prediction about future behaviors. The idea is to take the past behavior of your target audience and use it to make educated guesses about future activities.