Expand Your Market: 15 Ways You Can Use Direct Mail to Sell in 2021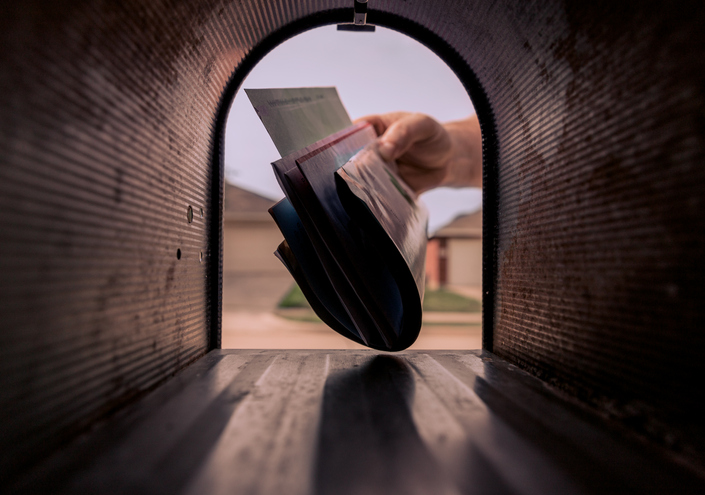 Life is noisy.
In today's world, everywhere you look, you're constantly swamped by ads: buy this, watch this, subscribe now!
How pervasive is this? These stats give us a glimpse:
Thanks to the internet and new technologies, the average viewer is exposed to between 6,000 and 10,000 ads daily.
Google has managed to grow its advertising revenue every year for the past 19 years. It made over $134 billion in 2019 alone, just from advertising.
Sixty-five percent of people say they skip online video advertising – doing so as soon as they get the chance – and 76 percent say this is an ingrained behavior.
In 2020, the average open rate for marketing emails was around 21%, and more than 20% of marketing emails never made it to a subscriber's inbox.
In contrast, more than 40 percent of recipients scan or read the direct mail pieces they get, and consumers are 22 percent more likely to purchase products promoted through direct mail than they are products advertised through email.
Maybe this noise overload is one reason younger people are placing greater value on print products. Millennials say they value direct mail in general: 69% of Millennials said they "somewhat" or "very much" like print coupons for restaurants, and 65% said they like coupons for retail businesses. In one survey of Millennials, 75% of respondents said receiving personal mail makes them feel special.
Open the Door with Direct Mail
All of these are wonderful reasons to add direct mail as an arrow in your marketing quiver.
In the digital age, an ink-on-paper sales letter or direct-mail package that your customers can hold in their hands will really distinguish you from competitors. More exposure means higher response rates. Higher response rates lead to more leads. And more leads generate greater sales!
When you're ready to expand your market, here are several ways to package your message through direct mail.
-- Make an announcement (perhaps using a flashy invitation or an oversized postcard)
-- Send a sales letter or script font note combined with a catalog or brochure
-- Introduce a new product or service
-- Distribute a maintenance or service checklist with a detachable coupon
-- Generate long-lasting impact with a sleek postcard magnet
-- Invite people to attend a product demonstration, educational seminar, or nonprofit fundraiser
-- Send renewal reminders for subscriptions, contracts, insurance policies, or service agreements
-- Send holiday greetings with a special New Year's offer
-- Welcome inactive customers back with an incentive
-- Get your company in front of fresh prospects using new mover marketing lists
-- Promote a "live" social media event you are hosting
-- Distribute valuable content through educational newsletters
-- Conduct a sweepstakes event or contest
-- Sell seasonal merchandise or products linked with hometown favorites
-- Offer a free analysis or a complimentary cost estimate, review, or consultation
New Prospects = New Possibilities
Some marketers shy away from print, which is truly a loss.
Mastering direct mail can help you strengthen your reputation, drum up leads, entice new prospects, and make you a hero to your clients or boss.
Need some quick-to-print templates or tips on no-hassle mailing lists? Contact us today! We're here to help.