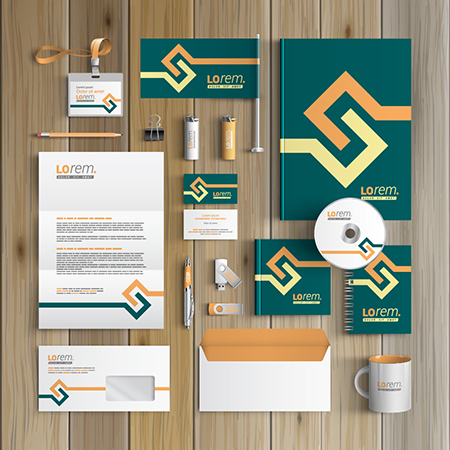 You can change print companies for free with our
"No Charge Graphic Design"
policy at Print It Plus
One of the bigger misconceptions we hear at Print It Plus from potential customers is that they are hesitant to leave their current printing company, even when they are totally dissatisfied with the finished products and/or the quality of service they are receiving. Why is this the case? Because often the customer is under the misconception that their company's artwork and files are held by their current print company – and asking them for the artwork and files could put them in an embarrassing situation.
As a result, your company will stay with your current printer long after the relationship has soured. You feel that you are tied to them because they have the art or files needed to produce your printing. And to further exacerbate this feeling, some lower quality printers will even suggest that getting those files from them and transferring them to another printer is a painful – and costly experience.
This is a far different experience than if you buy a product from one store but then decide after purchasing that you would like to try another store. You are not put in the position to tell the original store that you are looking to shop at a different store. You do not feel the need to ask the first store for anything in order to purchase similar items at the second store. For this reason, many customers feel "trapped" by the art that is stored by their printing company.
We don't want you to have to ask for your artwork or graphics from a previous company and if you want to switch to us, we will re-create your artwork at our expense (with few exceptions). We know that once you experience our customer service, turnaround and graphic design quality, you will only want to use us. We have proven this to be true with many companies and want the opportunity to prove it to you, as well.
We offer this "No Charge Graphic Design" policy freely as we are confident you will see the difference, too. If you decide to become our customer and are making changes to your artwork, you only pay for the changes you make. In other words, we re-create the original art at no charge, and then only bill for the time we work on the file to make the changes you request.
At Print It Plus, we believe the proof of being a top level print, marketing and advertising company can only be demonstrated by our actions – every day. Our Total Client Experience starts from the first time you make contact with us, and continues long after you have received the finished products and services you have purchased from us.
Whether it is recreating your artwork for free, helping you create new branding for your company, or ordering and re-ordering print, marketing and/or advertising products and services, we make working with us fast and easy. You can call us directly at (561) 790-0884 or explore our website. At Print It Plus we look forward to helping you CREATE INFINITE POSSIBILITIES.