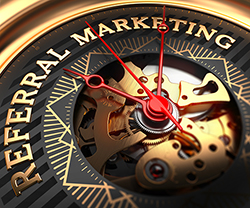 How a doctor's office or hospital can be more successful at getting referrals
Getting consistently great results for physician marketing and relations is the goal of every physician relations and hospital marketing department. Since the potential opportunities are out there, CEOs and other decision makers often invest valuable resources into building up their physician relation and marketing departments. Unfortunately, CEOs often become impatient with the progress of the relations and discontinue or severely shrink the size of the program before it has had time to really take hold with the local physician community.
So, the question becomes what can liaisons do to justify their existence and produce quicker, more actionable results?