Get More Referrals at Your Dental or Medical Practice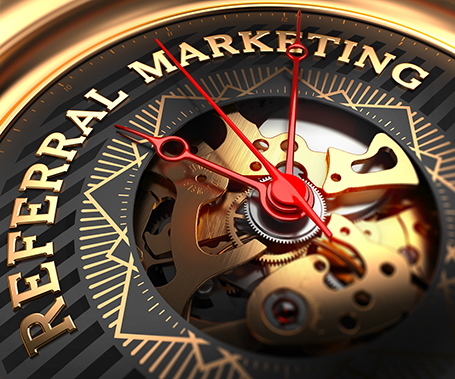 How a doctor's office or hospital can be more successful at getting referrals
Getting consistently great results for physician marketing and relations is the goal of every physician relations and hospital marketing department. Since the potential opportunities are out there, CEOs and other decision makers often invest valuable resources into building up their physician relation and marketing departments. Unfortunately, CEOs often become impatient with the progress of the relations and discontinue or severely shrink the size of the program before it has had time to really take hold with the local physician community.
So, the question becomes what can liaisons do to justify their existence and produce quicker, more actionable results?
According to
GetReferralMD.com
, there are four innovative ways to speed up the relationship process with physicians and their medial offices and increase physician referrals. And it does take more than just copying what other medical facility marketing departments are doing. In fact, much of what we offer here involves your thinking and acting uniquely to build the strong relationships you seek. However, if done correctly the rewards for your facility can be great, indeed.
1. Make It Real
Allow potential and current referring physicians to check out your facility and test out your equipment. If you have a piece of technology to offer that enhances the patient experience, showing that to your referring physicians can often be the thing they need to see to start referring their patients to you.
But do not just show it to them, let them use the machine and see how it works for themselves. This site shares a perfect example of how this works for a cardiac CT office in Texas.
John Osborne of State of the Heart Cardiology in State of the Heart, Texas, converts doctor's hearts into patient referrals. An owner of cardiac CT angiography (CTA) technology, John Osborne has been able to get ninety percent of the physicians he solicits to send their cardiac CT referrals to him. "We have spread the word to our referring, primary-care physicians and providers by bringing them into our OCE and showing them the scans and how the technology works," says John Osborne, MD, PhD
By putting physicians in the driver's seat, Dr. Osborne has been able to make it real for them. They can see first hand how impressive and noninvasive Dr. Osborne's cardiac CT technology is and the personalized care he provides. Dr. Osborne said the results have been "Phenomenal" and it has placed him way out in front of his competition.
Physician Liaisons and marketers for your facility have a great opportunity to use this Make it Real principal for the providers they solicit every day. By putting the physicians in a position to see, feel, and experience for themselves what you have to offer, liaisons can turn skeptics into believers and hook providers into sending new and consistent patient referrals.
2. Reciprocation
To build a strong relationship with physicians you need to think beyond the free sample or free lunch that everyone else is offering. That does not separate you from the crowd. Instead, you need to go above and beyond what is expected. Learn enough about the physician to figure out how you can do something substantial to help his or her family, or do something else that helps to show you are looking for more than just a referral partner.
This requires a little extra work initially. But the best marketing is still word-of-mouth marketing not done by you. Physicians who know they are truly cared for and appreciated will reciprocate. They will turn into your greatest advocates in the medical community that you are targeting. And they will be the ones who refer other physicians to your facility. It all comes from giving a favor and going the extra mile.
3. Make sure providers are appreciated and follow their suggestions – ask questions
Start by treating the physicians and their office staff differently. Do not treat them like they are referral partners only. Treat them like they are your friends. When you are visiting them, look for ways to help and support them, not just for ways to build them as referral partners. It seems like a subtle difference, but the difference between thinking of them first as opposed to yourself will show and they will appreciate it, over time.
"What can I do to make your life easier?"
"How can we improve our relationship with you?"
"Thank you Dr. ______for referring ______ last week."
Secondly, some of the best feedback a hospital receives comes from their referring physicians. By listening and acting on concerns, processes can improve and improvements can be made. Yes, this comes out of the "Sales Manager 101" handbook, but many physician liaisons do not realize that it applies perfectly in this situation, as well. Actively resolving physician issues can benefit all parts of the relationship equation.
Liaisons who care about those who they are trying to build into referral partners will find physician loyalty levels improve and retention issues decline. Opportunities will present themselves and the physicians and their offices will respond better to referral solicitations and referral growth objectives.
4. Think "Outside the Box"
Thinking outside the box and breaking from the mold of traditional marketing can be intimidating. However, if done well and consistently it can pay off with huge gains because you will stand out from the crowd of your competitors.
For example, treating them and their staff to breakfast or lunch, as most of your competitors are doing, may not be a big deal with them. What they often lack is time with family and friends. Figure out how you can convert an offering of a meal into something that is also valuable to the physician. For example, how about offering a dinner on a twilight cruise or at the local amusement park or ballpark with family and friends?
Huge success is one creative idea away. It is as easy as taking something you are already doing and making it unique and memorable – like an evening watching the sunset. There are countless ideas out there. If you are seeking dentist referrals, why not spread your message through delivering a box of dental equipment-shaped cookies from the best baker in town?
Whatever you do, by thinking Outside the Box your medical facility will stand out from your competition and help physicians remember where they should send their referrals.
To learn more about this article, please go to GetReferralMD.com
At Print It Plus, we believe that thinking outside the box combined with superior client service proof combine to give an optimal experience to each and every one of our clients every day.
Whether it is sharing great ideas to help you improve your rate of referrals, helping you create and build new branding for your company, or ordering and re-ordering print, marketing and/or advertising products and services, we make working with us fast and easy. You can call us directly at (561) 790-0884 or go explore our website. At Print It Plus we look forward to helping you CREATE INFINITE POSSIBILITIES.