Quick Turnaround Business Cards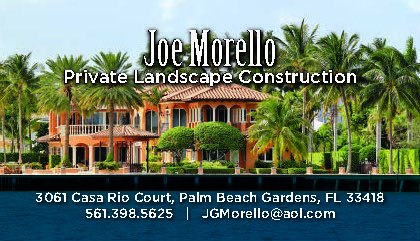 Quick Turnaround Business Cards
We have discussed the importance of business cards before in posts on this blog. Even with all of the technological advances we humans have developed over the last several decades, the business card is still most often your first piece of branding that a potential new client or business alliance sees during and/or right after initial contact. This particularly holds true for any small to medium-sized business person who is trying to build his or her brand through networking, charity, and other types of social events.
Creating a business card that helps you to make a positive, professional first impression is not a new or unique situation for us at Print It Plus. From the design and layout of your card (including the logo design) right through proofing and production, we have been turning out award-winning cards for over 25 years. In fact, just last week we had a new client come to us and order business cards with an extra short turn-around time. Here is the situation as it unfolded.
Our new client called us on Wednesday afternoon. He spoke directly with Sales Executive (and Co-Owner) David Leland about the layout and gave a general idea of what he was looking for. Normal turnaround on a job like this is 3 to 4 business days. David told the client he would have the proof ready by Friday - a normal 2-day turnaround time for a proof. As soon as the phone call ended, David and a member of our award-winning graphic design team got together and started working on the proof.
The business card proof was ready for the client by the middle of the afternoon on Thursday. Although this does not always happen, we do strive to meet or beat every deadline that we agree to. After looking over the first proof the client decided he wanted to change part of the card. He requested several options of our choosing. We found a few choices and presented them back to the client.
It was at that point the client requested we have the finished cards ready for him by late in the afternoon on Friday! He realized he needed them for a networking event he was attending that next night. Once he learned that we could finish his order by the end of the next day, the client readily signed off on us producing the job.
Production at our facility received the job Friday morning. Despite their busy work load for the day, the Print It Plus production team stepped up as they so often do. They added the job to their "to do" list and had it done, ready for the client to pick up by late in the afternoon on Friday. The client was very happy with his whole experience with us, from beginning to end.
In the West Palm Beach, Royal Palm Beach, Wellington, Palm Beach, Loxahatchee, Lake Worth and other areas of Palm Beach County, Florida, you should be coming to Print It Plus to have your business cards designed, manufactured and finished. We have an award-winning graphic design staff who will work with you to take your information and the vision in your head and help make it a reality on your cards.
Come to < href=http://www.printitplus.com" target="blank">Print It Plus for all of the personalized marketing, advertising and web design service you desire, and where you can be confident that we will help you make your business cards stand out from your competitors, and make the right type of first impression that will help get you more business.
Whether you are creating business cards, flyers, rack cards, other types of print materials, marketing and/or advertising products and services fast and easy, at Print It Plus, we have the right answers for you. You can call us directly at (561) 790-0884 or go to our website, < href=http://www.printitplus.com" target="blank">Print It Plus.com. At Print It Plus we look forward to helping you Create Infinite Possibilities.